December 6, 2018
CareLinx Launches Medicare At Home
CMS recently reported that nearly 270 Medicare Advantage plans will be providing enrollees with new types of supplemental benefits, including expanded health-related supplemental benefits such as adult daycare services, in-home and caregiver support services. CareLinx, a caregiver network, has launched Medicare at Home, to meet the increased skilled homecare needs these MA plans will create. Read more about the service at HomeCare.
New Proposed Rule to Lower Prescription Drug Costs
A new proposed rule may lower Medicare Part D patients' out-of-pocket costs, according to the National Community Pharmacists Association. Under the current payment system, pharmacy benefit managers are able to "claw back" fees from pharmacies, leading to a lack of pricing transparency. The new rule shifts price concessions to point-of-sale, among other benefits. Read more at HomeCare.
Taking a For-Profit Business to Nonprofit
Nonprofits are economically significant, serving society under a tax-exempt status. In January 2019, Bayada Home Health Care will complete a two-year transition process from for-profit to nonprofit. This HomeCare article focuses on some of the aspects of such a transition.
Two Approaches to Business Valuations
The value of your company is ultimately what someone is willing to pay for it. However, HomeCare Editorial Advisory Board member Bradley M. Smith and his colleague, David Coit Jr., explain two common approaches (and their drawbacks). Read it at HomeCare.
Share this newsletter with a friend or colleague: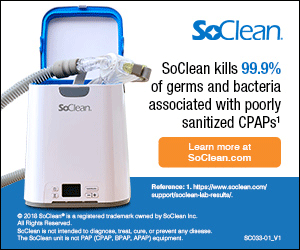 Technology-Enabled HomeCare in the 21st Century
January 24, 2019 at 1:00 p.m. Eastern Time
Learn about the current status of these technology offerings and how to make them more accessible, functional and available to all.
No cost to registrants
Understanding Your Cost to Serve
Each of the moving parts of your business comes at a cost. All the costs together combine to form your CTS. What is CTS and how is it used to assess profitability of a product line or a business? This white paper from McKesson Medical-Surgical explains.
Industry Insights
Solara Medical Supplies Acquires Huey's Home Medical
→
ResMed Acquires Propeller Health
→
Pride Mobility Sells Lifts and Ramps Division to Harmar
→
myCNAjobs Teams with Red Cross
→
Mavencare Expands to Boston
→
KnitRite Introduces Patterned Socks
→
New Product from VariGrip
→
More News
→
Subscribe to HomeCare's newsletter to receive news
and industry insights directly to your inbox.
Please note: You may be on other email lists and may continue to receive messages not related to HomeCare Thursday.
Unsubscribe from other lists individually. The reply-to mailbox is not monitored.

Our email practices are designed to comply with the EU's General Data Protection Regulation (GDPR) and other privacy laws around the world. Read about HomeCare's data privacy policy online.